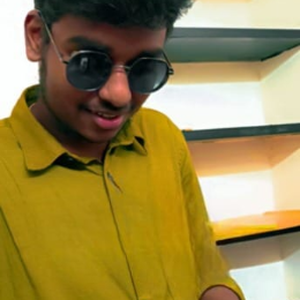 Mohan tarun
IT's ME
Mohan Tarun currently pursuing CSE Big Data Analytics at SRM University. I was born and raised in Visakhapatnam ,where all my schooling has done. I would like to find myself working for a medium to large size corporation company.

I'm building my skills on programming and I'm passionate about it.I recently finished a course in oops from great learning and got
engaged into a basic python course offered from coursera.


Contact Me
My inbox is always open, you can contact me with the contact form here or with the details below:
Email: hello@myname.com